The Veritas RS III is a pure racing car based on the German Veritas racer from the 1940's. Like it's early predecessor it will be powered by a BMW engine. Customers can chose between BMW's 5 liter V10 known from the M5 or the slightly less-powerful 5 liter V8 from the M3. The Veritas RS III has a tubular frame and a carbon/kevlar body.
The RS III doesn't come with any electronical aids, taking it back to the time of the Ferrari F40 and before. With the V10 the Veritas will do 0-100 in 3.2 seconds and top out at 215 mph, with a V8 under the hood it does the sprint to 100 km/h in 3.6 seconds and it tops out at 204 mph.
The first series of RS III's will see a total of max 50 cars build beginning this year and from 2009 the Veritas RS III will be facelifted annually. But that's not all, Vermot AG is also working on a hardtop version of the RS III dubbed the Veritas RS III Coupé and due to arrive in 2009. Finally the Veritas GT, an even better, sharper, faster version of the RS III, will also see the light next year and will be produced in a limited series of 30 cars.
Below you will find a video of the Veritas RS III in action, addiotional photos and the full press release.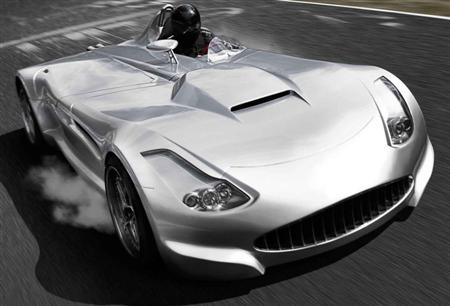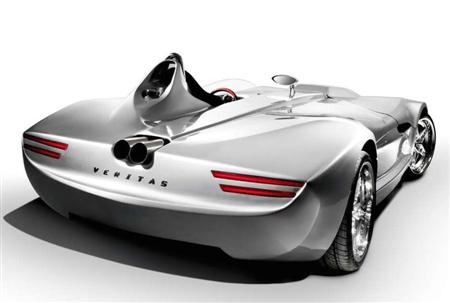 PRESS RELEASE:
1948: A Legend is Born

On the basis of the BMW 328, Ernst Loof, Schorsch Meyer and Lorenz Dietrich build the first 'BMW Veritas' and begin an incomparable series of racetrack victories in 1949:

A Veritas wins its first race in front of 300,000 fascinated spectators in the first race after the Second World War. All in all, the successful racing car wins 13 German Championships and takes 29 first places within just a few years.

From 1951, the 'Veritas-Nürburgring' is made in the pits of the Nürburgring racetrack.

In the same year, the unparalleled development of the racing team iscrowned by the participation of a Veritas Meteor in the Swiss Formula 1 Grand Prix: Which makes the Veritas the first German Formula 1 racing car ever. Even today, the fascination exercised by this legendary racing car is as powerful as ever.

With the RS III, Veritas is launching the next generation – the continuation of a success story that simultaneously heralds the beginning of a new era.

The Veritas RS III, the modern version of the first German Formula 1 racing car, leaves you in no doubt about its heritage thanks to its impressive design, perfect engineering and incomparable responses.

After all, the 600 PS of the V10* engine need to be mastered – without the invisible help of today's otherwise omnipresent electronic aids, such as anti-skid brakes, traction control and power brakes.

The Veritas RS III recreates the pure feeling and fascination of an authentic racing car: true race feeling.

Technical Specifications

Engine: BMW 5,0l, V8, manual transmission (V10, automatic transmission)

Displacement 4999 cm³

Power: 480 PS (600 PS)

V-max: 329 km/h (347 km/h)

Acceleration (0-100 km/h): 3,6 s (3,2 s)

L x B x H: 4990 x 1974 x 974 mm

Weight: 1080 kg (1170 kg)

Wheelbase: 2840 mm

Chassis: Tubular framework

Body: Carbon-Kevlar

Differential: BMW with the option of various ratios and locks

Suspension: Independent with Öhlins shock-absorber components

Tyres / wheels: Brabham RS, 10,5 x 20 285/30-20, 12,5 x 20 335/25-20

Brakes: TRW Racing, front: 6-piston, 380mm, rear: 4-piston, 355mm

Exhaust: Stainless steel manifolds, metal sport catalysers, stainless exhaust system with flap control

Interior appointments: Nappa leather bucket seats, harness belt