Earlier this year, during the summer, I was reading online about a film maker that took a brand new Bentley Mulsanne press car he was being chauffeured in and had it do a burn out at a drifting competition track. Somehow, the stars aligned and the high ups at Bentley gave the thumbs up to allow Christopher Kippenberger, the film maker, and his crew to hoon away in their $400,000 car.
Since then I've coincidentally met one of the agents for Eurocopter, a helicopter company that sells vehicles for both private transport and law enforcement back in September. Most recently, at SEMA earlier last month, I was able to meet BC, a Goldrush Rally member, known for his wild car collection, which includes an array of modified hypercars as well as the only Pur Blanc in the world.
I've seen photos of the EC155B-1, which carries a cool 13 million dollar price tag, and the Pur Blanc in a warehouse pop up on my newsfeed over the past couple months however I had no idea the reasoning behind all of this was to get shots for Chris Kippenberger's personal project. In parallel with my timeline of reading up on a Mulsanne hooning months ago, Chris had a project in New York for a large automotive brand but was slightly bored shooting corporate videos all day long. At night and on weekends, with his connection at Highsnobiety, who was reviewing the new Bentley Mulsanne, they took it around to shoot a small project that would challenge Chris's creativity more so than a conventional corporate commercial could.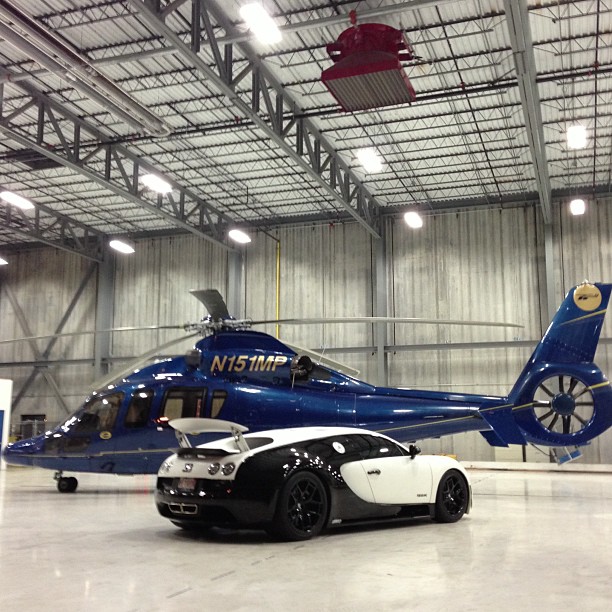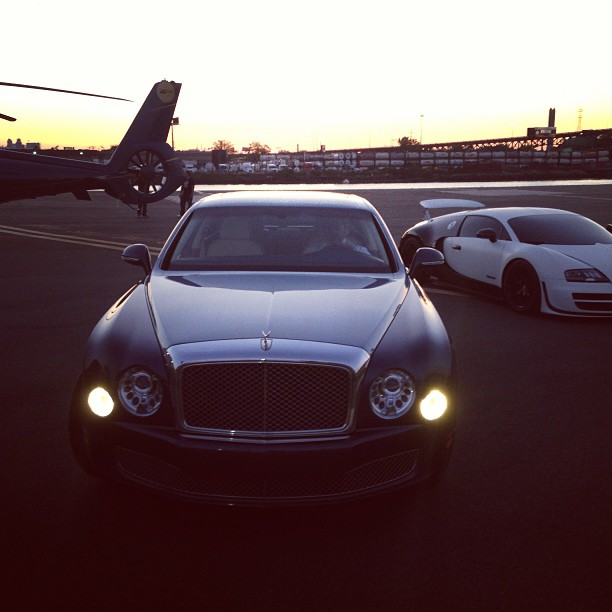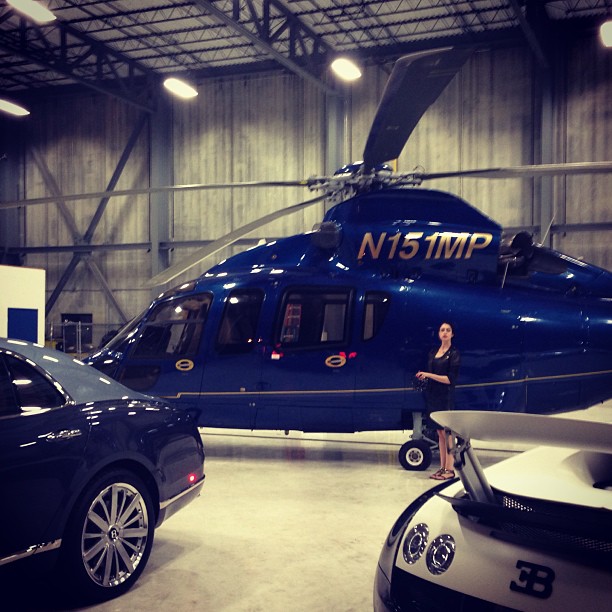 #lori #bugatti #mulsanne #eurocopter By christopherkippenberger
Over the past years, Chris has gone from an industrial designer making chairs to writing music video concepts to being an executive producer at Vice Germany to the adult industry- albeit the technical side. Chris dealt with the less exciting side of the adult industry with tasks ranging from streaming to encoding and payment solutions. From actual porn to car porn, our friends at Jalopnik have dubbed Chris, "The Most Interesting Man In Car Porn". With actual porn under his belt, I guess it wouldn't be far fetched to dub Chris as the Terry Richardson of car videos instead- minus the creepiness.
The video was shot earlier this summer in New York. It show cases the Bugatti Veyron Pur Blanc, the EC120 B helicopter, and of course the brand new Bentley Mulsanne… and it doing a big fat burn out.
Rather than have me narrate what happens in the director's cut and have you imagine it all in your head, here is the video.