When one thinks of Ferraris, one has the imagery of a red sports car. Ferrari's direct competitor, Lamborghini, has never restricted their cars to any one colour. Instead, over the years we have seen Lamborghinis in a wide array of wild colours. Some great examples of past colours they have used, without going in to technical names, include lime green, baby blue, metallic gold, and even flat black. However, recently an owner from Vancouver wanted his new Lamborghini Aventador Roadster to be unlike any Lamborghini that has ever rolled off the production line. Robbie Dickson, the owner of arguably one of the world's most unique factory Lamborghini Aventador Roadster's, requested that a new colour be created for his unit.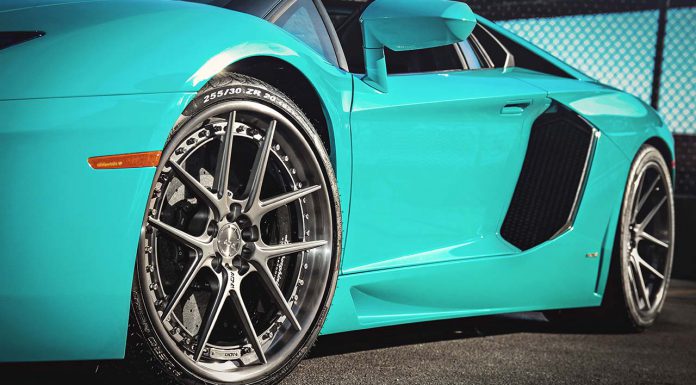 Last summer, when Robbie decided which car to purchase next, he reflected on how much he enjoyed his Lamborghini Aventador Coupe. Robbie concluded that adding a Lamborghini Aventador Roadster would be the best choice as it shares many similarities to his beloved coupe with slight mechanical improvements. One significant change Robbie took note of immediately was how the engine now switches to an inline 6 when driving through traffic in order to be more fuel efficient. Unlike his previous purchase with Lamborghini, Robbie did not purchase the first unit that was allocated to Canada – those units are typically configured by corporate headquarters. Instead, Robbie was second to receive a Lamborghini Aventador Roadster in Canada.
Instead of running through the long list of options on which is on this specific unit, simply note that this roadster has every possible carbon fibre trim option selected. With respect to the interior, the stitching matches in the exact same shade of turquoise as the paint on the outside. Without any delay after receiving his brand new Aventador Roadster, Robbie immediately swapped his factory gloss black rims for ADV5.0 Track Spec SL rims. Originally for his coupe, Robbie figured why not go the extra mile to make his car stand out even more… if that's even possible.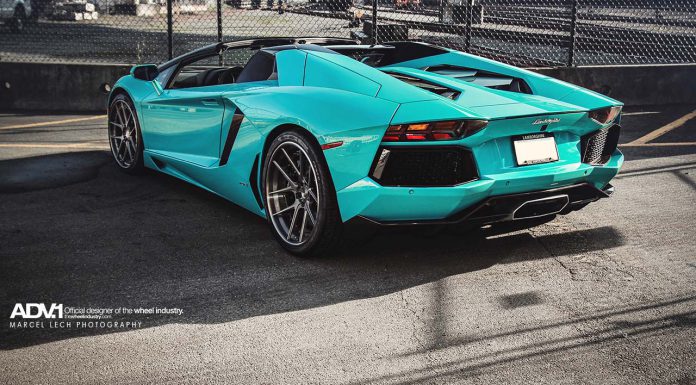 Although Robbie is academically trained in the field of engineering, it would be a crime to simply label Robbie as an engineer. Over the years, Robbie has ventured in to many fields – some of which have mixed his love of cars and his knowledge in engineering as well as some completely unrelated to his past studies. One of his recent automotive-related ventures, which Robbie oversees, includes Attivo Designs, an aftermarket kit company for exotics based in Vancouver. Another automotive venture Robbie has recently taken part of has been Area 27, a membership based racetrack resort designed by Formula 1 racing legend Jacque Villeneuve. The resort which located in Okanagan or more informally known as wine country is merely a couple hours away from Vancouver, where Robbie currently resides.
As mentioned earlier, Robbie has branched out from his original field of engineering in terms of business. He has recently became one of the co-founders of De Beers Diamond Canada, a luxury franchise diamond jewellery store. Robbie helped De Beers open their first store in Canada, unsurprisingly, in Vancouver's downtown core.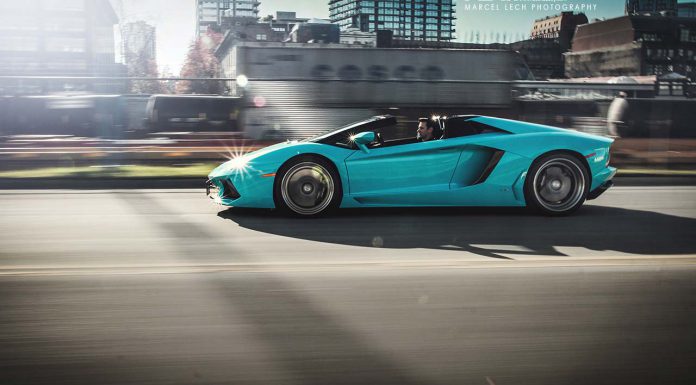 Some of the cars that have gone through Robbie's ownership include a Lotus Elise, a Ferrari 458 Italia, a Lamborghini Gallardo, a Bentley Continental, an Audi R8, an Aston Martin Vantage, and a Lamborghini Aventador coupe. However, it's safe to say his newest addition is by far the most unique of them all.
Special thanks to Goldrush Rally, ADV.1, and Robbie Dickson for being a sponsors.