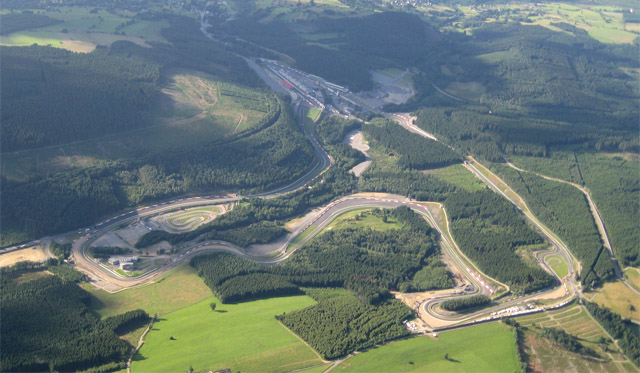 The circuit of Spa-Francorchamps is set to become a major year-round attraction featuring a leisure and theme park, a show stage, and a resort. This news was presented at MIPIM, the world's largest trade fair for commercial real estate which is currently being hosted in Cannes, France.
Details are scarce, but it seems like a theme park emphasizing on speed, mobility and green technology will be built near the famous circuit. The site will also include a new museum, most likely dedicated to the racing history of the Spa-Francorchamps. Concerts, shows and other events could be organized when no racing events are being run.
Additionally, an eco-accommodation is planned, from where visitors could enjoy hiking and biking in the extensive forests and rolling hills surrounding the circuit. The project will cost €61 million and is backed by the local government of Wallonia, which hopes the Spa-Francorchamps theme park will attract 600.000 tourists annually.
Does all of this sound familiar to you? Approximately 100 kilometres east of Spa-Francochamps is another circuit where the transformation into a theme park had disastrous results. The Nürburgring faced the threat of insolvency, but was saved when the state government of Rheinland-Palatinate stepped in with a bailout. Undoubtedly their Belgium counterparts are well aware of this, so it will be interesting to see what the future will hold for Spa-Francochamps.
[Via HLN.be]