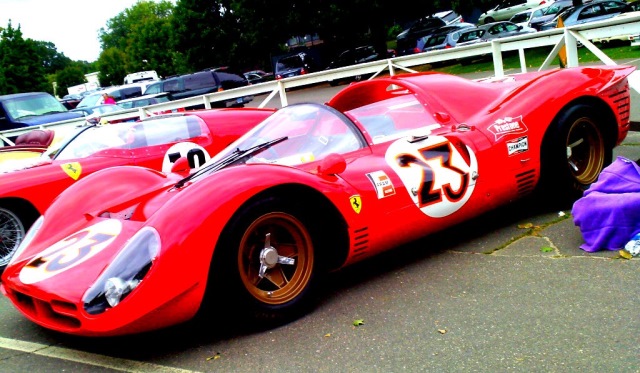 Our photo of the day today is this rare 1966 Ferrari P3/4 that was photographed by Rivitography. This is the only P3/4 ever built and currently owned by film director James Glickenhaus, who also owns the Ferrari P4/5 that was designed by Pininafarina back in 2006.
Its chassis number being 0846, the only P3/4 was originally built as a P3 by Ferrari and later modified in December 1966 to accept a P4 engine while it's wheelbase was changed from P3 2412mm to P4 2400mm. It retained its P3 nose and chassis becoming a P3/4. The car was scrapped away by Ferrari after an accident in the Le Mans race.
Debate has been surrounding this particular car with some saying it's a rep[lica, James still holds it's the original P3/4 since nearly all of the tube frame chassis and other components from the wrecked P3/4 0846 are part this car. Ferrari Market Letter recently reported:
While Ferrari insists that 0846 was scrapped and is no more, a car exists with strong claims to be the resurrection of that car.