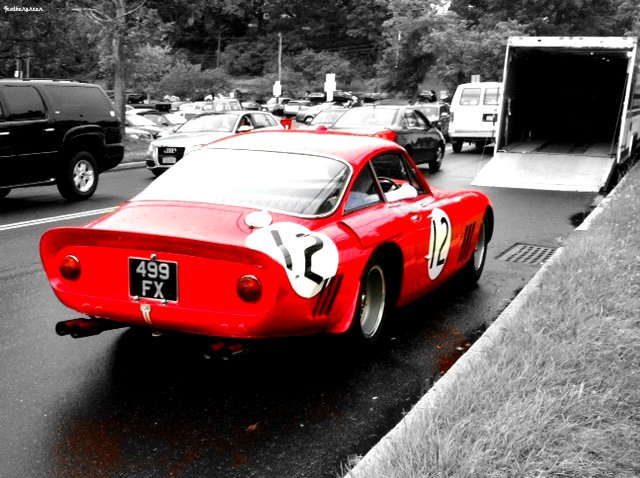 After the ultra-successful Ferrari 250 GTO was released in early 1962, Ferrari then previewed what was essentially a development of the 250 with the unveiling of the Ferrari 330 LMB.
Only four Ferrari 330 LMB's were ever produced, with each featuring a 4.0 liter 330 engine rated at 400hp at 7,500rpm. The styling behind the 330 LMB took clear inspiration from the 250 GTO with a strikingly similar front end being featured and also carried on from the racing heritage of the 250 GTO with three competing at the 1963 Le Mans 24-hour endurance race where two ultimately retired from the race, thus marking the end of the 330 LMB competing in official racing events.
However, that doesn't mean 330 LMB's no longer exist, as the following example was snapped at the Greenwich Concours d'Elegance in June last year. The annual Greenwich Concours d'Elegance is located in Connecticut and has gone onto become one of the premium events of its kind anywhere throughout the U.S.
The following picture was snapped by Rivitography.