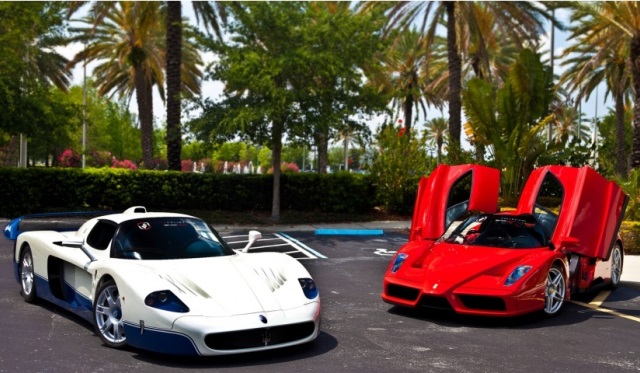 Luxury car makers Maserati and Ferrari have reported a decline in sales at their home country in Italy. Maserati's sales fell by 72% while those of the Ferrari fell by 56%. The actual numbers; Ferrari sold only 248 cars in Italy last year while Maserati had the lowest by selling only 115 cars in Italy. All this comes amidst the recession in Italy.
Speaking on the situation, head of the Italian motor traders' federation Federauto, Filippo Pavan Bernacchi, said,
an overdose of taxes aimed at hitting, if not criminalising, the acquisition, ownership and use of cars
Still on the taxation issues, several supercar owners have been pulled over by Italian authorities who get to a point of asking for their tax registration ID, as a result, Italian luxury car owners have stopped buying these cars.
However, Ferrari and Maserati sales may be declining at home but globally these cars are doing well. Ferrari had reported a rise in sales from 4,000 to 7,200 in 2011. For the first half of the year 2012, the automaker also reported net profits of 100m euros ($128m; £80m) whereby they delivered 3664 cars to dealers worldwide.
[Via BBC]