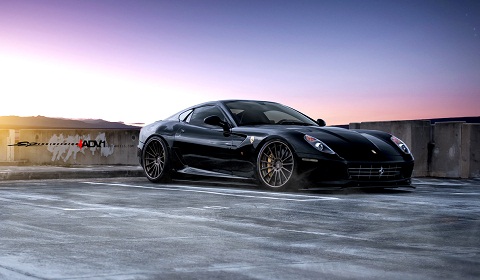 Three of the biggest names in the exotic car world have combined to create the mega project we see in the following photos. One of the greatest supercar brands, Ferrari, received an upgrade by one of the best US tuners, SP Engineering and a set of wheels from ADV.1 Wheels! In fact, ADV.1 used this car to present a new design, the ADV15 Track Spec SL's. This car replaces the Novitec Ferrari F430 previously owned by ADV.1 Head Designer and President Jordan Swerdloff.
As the name suggests, the ADV15 Track Spec SL's are fifteen spoke designs. They feature matte bronze centers and gloss bronze lips with a three-piece construction. As you would expect from ADV.1, they feature an extreme concave machined from forged aluminium.
[Gallery=4768]
As for the tuning applied by SP Engineering, the car features parts from their Ferrari 599 GTX package. A carbon fiber front splitter, side skirts, and spoiler have all been fitted as well as a titanium exhaust package. SP Engineering also offer a set of upgrades to the suspension and an ECU tune, we're not sure whether Swerdloff opted for these upgrades.