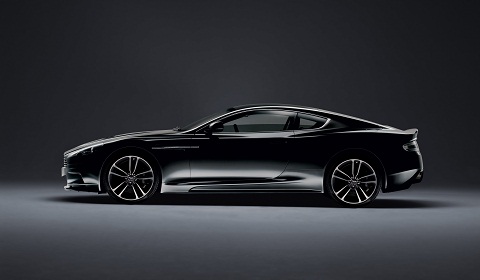 With the new Aston Martin model just round the corner, it appears the British brand is to discontinue the Aston Martin DBS. A new model will be unveiled before the end of the year to replace both the Aston Martin DBS and Aston Martin DB9. To give the DBS a proper send off, Aston Martin engineers are readying the Aston Martin DBS Ultimate Edition.
Car and Driver reports that 100 examples of the Aston Martin DBS Ultimate Edition will be built. They tell us to expect something along the lines of the Aston Martin DBS Carbon Black edition with bespoke paint, a special set of alloy wheels and a range of options. Both coupe and Volante body styles are aid to be on offer. The Carbon Black edition only got the six-speed automatic transmission so expect the same from the Ultimate Edition.
The Ultimate Edition hasn't been announced yet, so don't expect Aston Martin dealers to take orders just yet. The price will be over and above the price of a standard Aston Martin DBS. The Mechanics will also remain the same so expect the same 6.0 litre V12 engine pushing 510 horsepower and 570Nm of torque. The replacement will get significant upgrades to the engine. Many expect around 600hp and a complete new look.