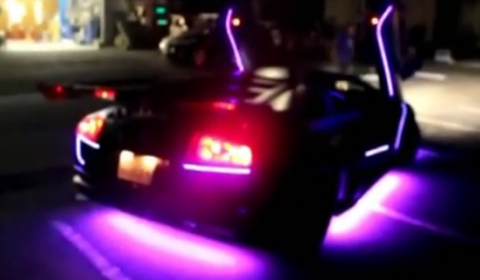 A few months ago we saw this Ferrari 458 Italia trying to get a role in the movie TRON Legacy. The new video below shows a Lamborghini Murcielago fitted with a new Reventon-type body kit and even more LED lights, making it a wonderful example for our Overkill category.
Let us know what you think about this TRON car in the comments below.
Update: the video was made in Asia and the car was fitted with LED lights by a Chinese company called PHKOSUGI.
[Via Carscoop]